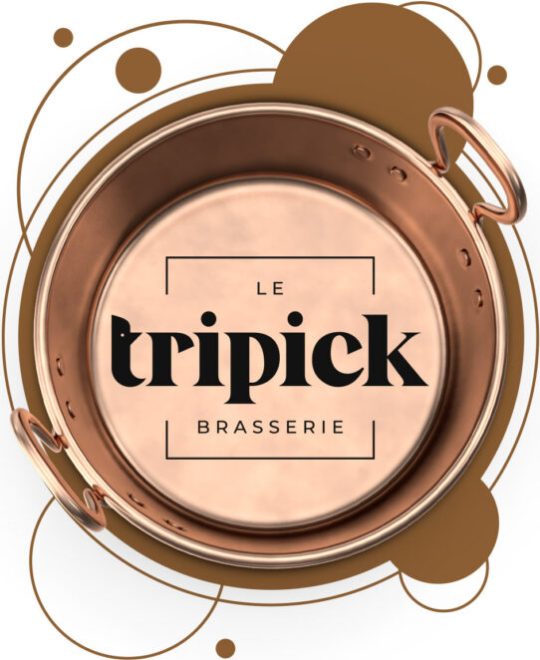 Tripick beer is finally getting its own reference establishment in the heart of the Cité Ardente, just opposite the Guillemins station. Designed to bring the spirit of Liège to life, the brasserie-restaurant aims to favour local products, short circuits and proximity to producers and customers.

The Tripick, a cool & chic brasserie, opened its doors at the end of May. It welcomes you every day whether you want to have a drink (or even better a Tripick) on the terrace, take a coffee break, have lunch or dinner with colleagues, family or friends.

PLACE DES GUILLEMINS 1, 4000 LIÈGE
Opening hours:
08.00 – 00.00 
Kitchen opening hours:
Until 22.30 in the evening
Lunch on weekdays until 14.30
No interruption on weekends.
La bière Tripick s'offre enfin son établissement de référence au cœur de la Cité Ardente, juste en face de la gare des Guillemins. Pensée pour faire vivre l'esprit liégeois, la brasserie-restaurant a pour ambition de privilégier les produits locaux, les circuits courts et la proximité avec les producteurs et ses clients.
Le Tripick, brasserie cool & chic, a ouvert ses portes fin mai. Elle vous accueille tous les jours que ce soit pour boire un verre (ou encore mieux une Tripick) en terrasse, vous accorder une pause café, déjeuner ou diner entre collègues, en famille ou entre amis.